Career Opportunities
Join a growing team of more than 600 in a wide range of careers in the construction industry, from field positions to operations to management and administrative jobs.
Competitive salary, comprehensive and cost-effect benefits, low employee turnover, employee recognition events, and the potential for growth opportunities within the company and through our parent company CRH, throughout the US and further afield in Europe, make Tilcon Connecticut an ideal choice for a career.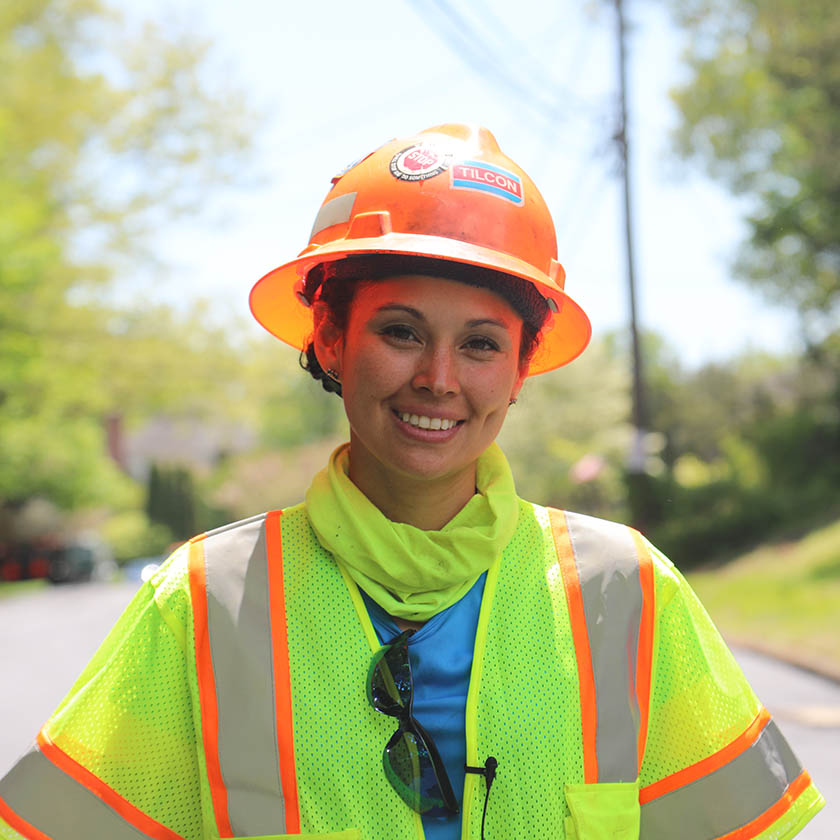 Building a Rewarding Career
We offer competitive salary, generous benefits, low employee turnover, employee recognition events, and the potential for developmental growth opportunities not only with Tilcon but also throughout the US and around the world with CRH. Tilcon Connecticut, Inc. is an ideal choice for a career choice, for those looking to growth and further their knowledge and skill set within the Construction Industry.
Join Our Team
Comprehensive Benefits
Our company provides comprehensive, competitive and cost-effective benefits to eligible employees and their families. We believe this promotes more than a safety net, it serves as a road map to prevent illness and provides tools to help prepare for your future.
Tilcon Connecticut Inc. is an Affirmative Action and Equal Opportunity Employer
If none of the positions currently available are of interest to you, create a Profile, and create a Search Agent, indicating that you wish to be notified of future openings matching your selected criteria. Review and edit information on each page prior to clicking "Save and Continue."
If you require accommodation for a disability so that you may participate in the selection process, you are encouraged to contact CRH Americas Materials at 855.450.5521.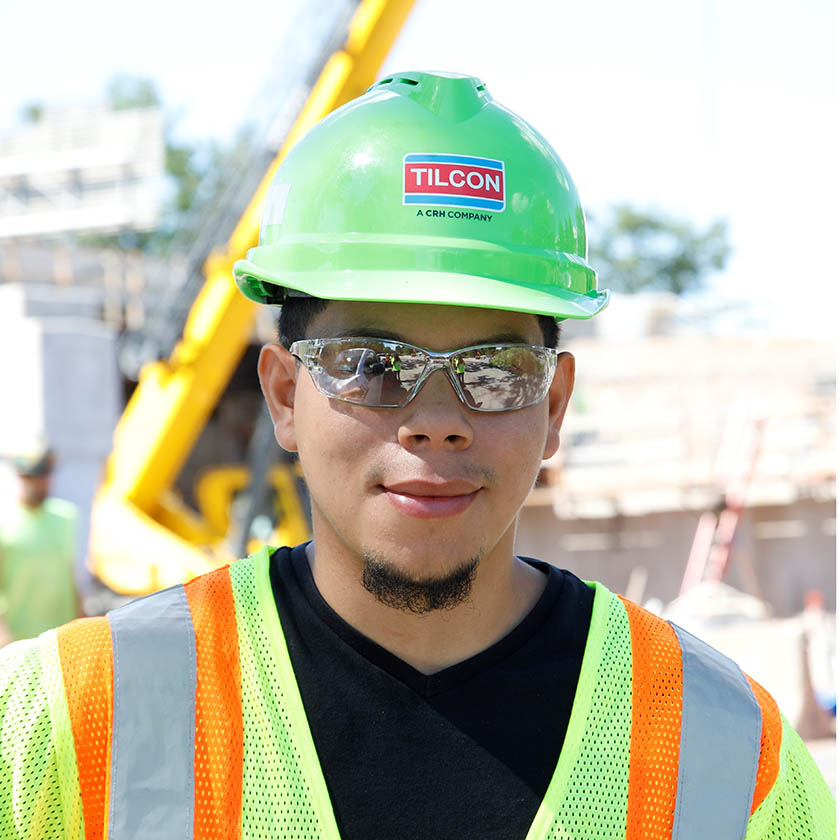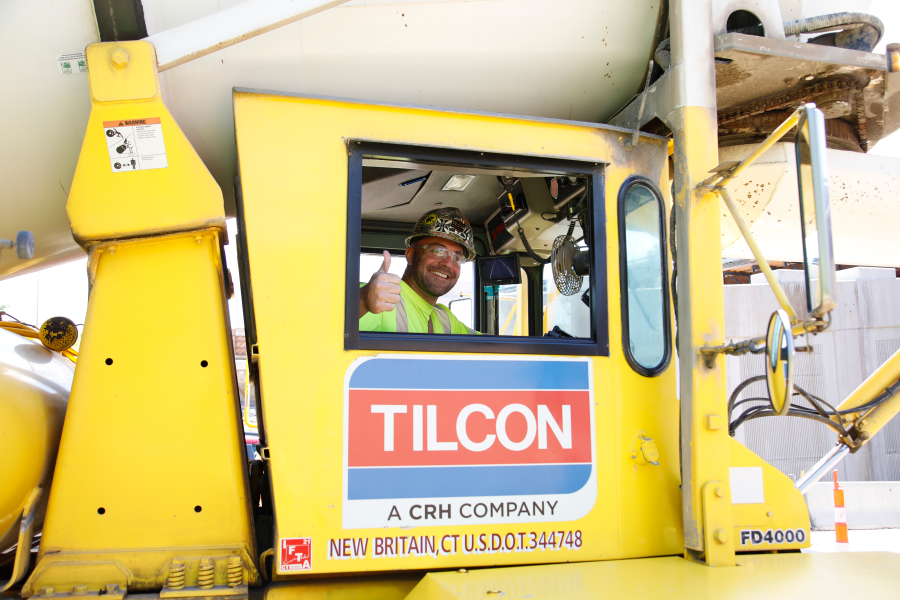 Your Career at Tilcon Connecticut
You are our priority. For nearly 100 years our team has continued to thrive in an environment where they come first. Our team members share their stories and experiences spanning multiple generations. When you join our team -- you become part of the Tilcon family.
Apply Now
"Working at Tilcon has been such a pleasure. For me, it is the right combination of challenging, exciting and fun. I work with such great people that care about their work and the future of the company but more importantly, the people around them. Our core values of safety, quality, and integrity shine through our leadership, starting at the top. Every day is a different challenge to overcome, but with the right support and experience, we are able to overcome most everything. I look forward to coming to work because I am able to challenge myself daily and work with people that look to not only challenge me, but also to suppot me in being successful. That is why I enjoy working for Tilcon CT."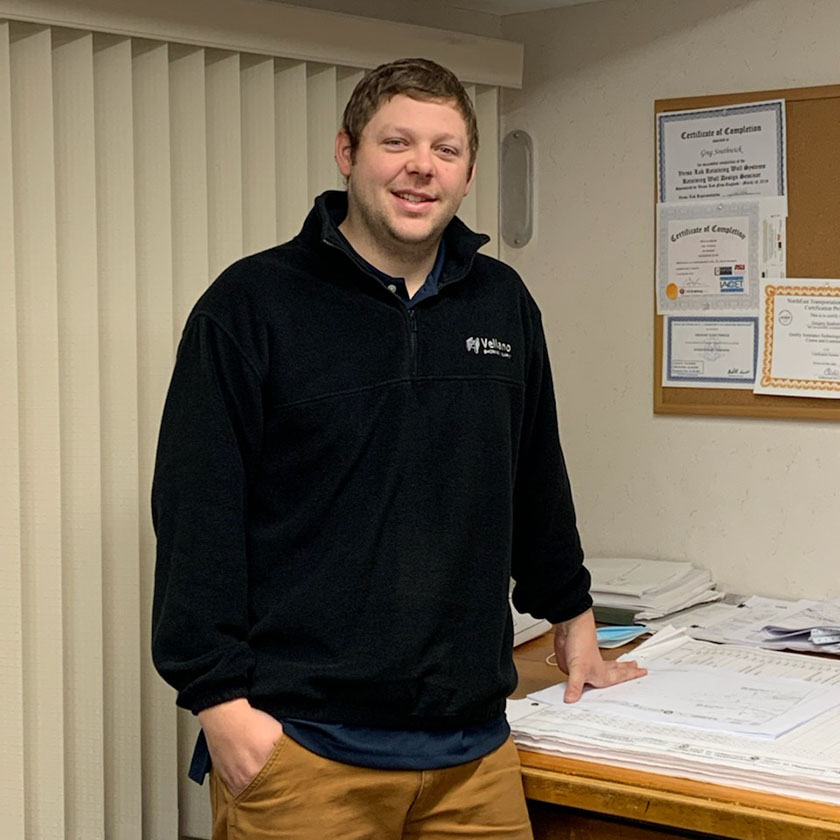 Gregory Southwick, Project Manager
Are you looking for opportunities and benefits of a large corporation with a small company feel?
Whether you are an experienced heavy equipment operator, skilled mechanic, administrative, sales, or customer service specialist - we've got opportunities awaiting you.

Apply Now
Tilcon Connecticut Internship Program
The Tilcon Connecticut internship is a robust experiential learning program and generally begins in May and runs through mid-August. Entry to the program is competitive and is designed for college students majoring in fields of study related to or can be readily applied to the construction building materials industry.
Key objectives for our internship approach involve:
Developing solid foundational learning in our industry and business
For those interns who demonstrate leadership potential, offer a full-time position ahead of graduation from their respective universities
Continually building our talent pipeline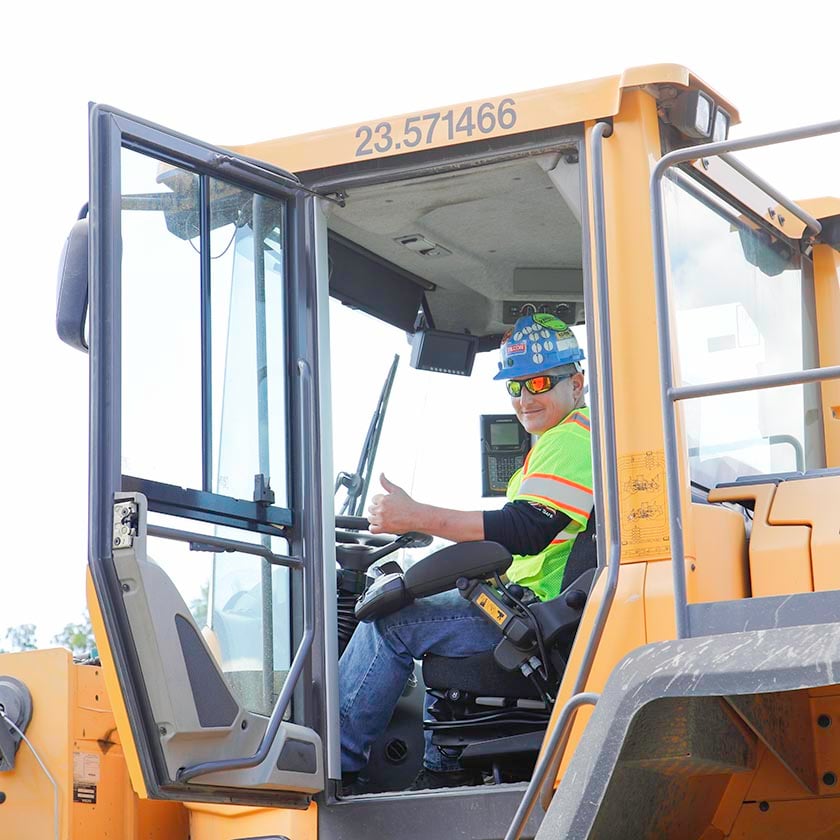 Tilcon Connecticut's approach to internship is to provide meaningful, experiential based learning in the context of rotational assignments across the organization. Many of our former interns are now enjoying successful careers working for the Tilcon Connecticut family!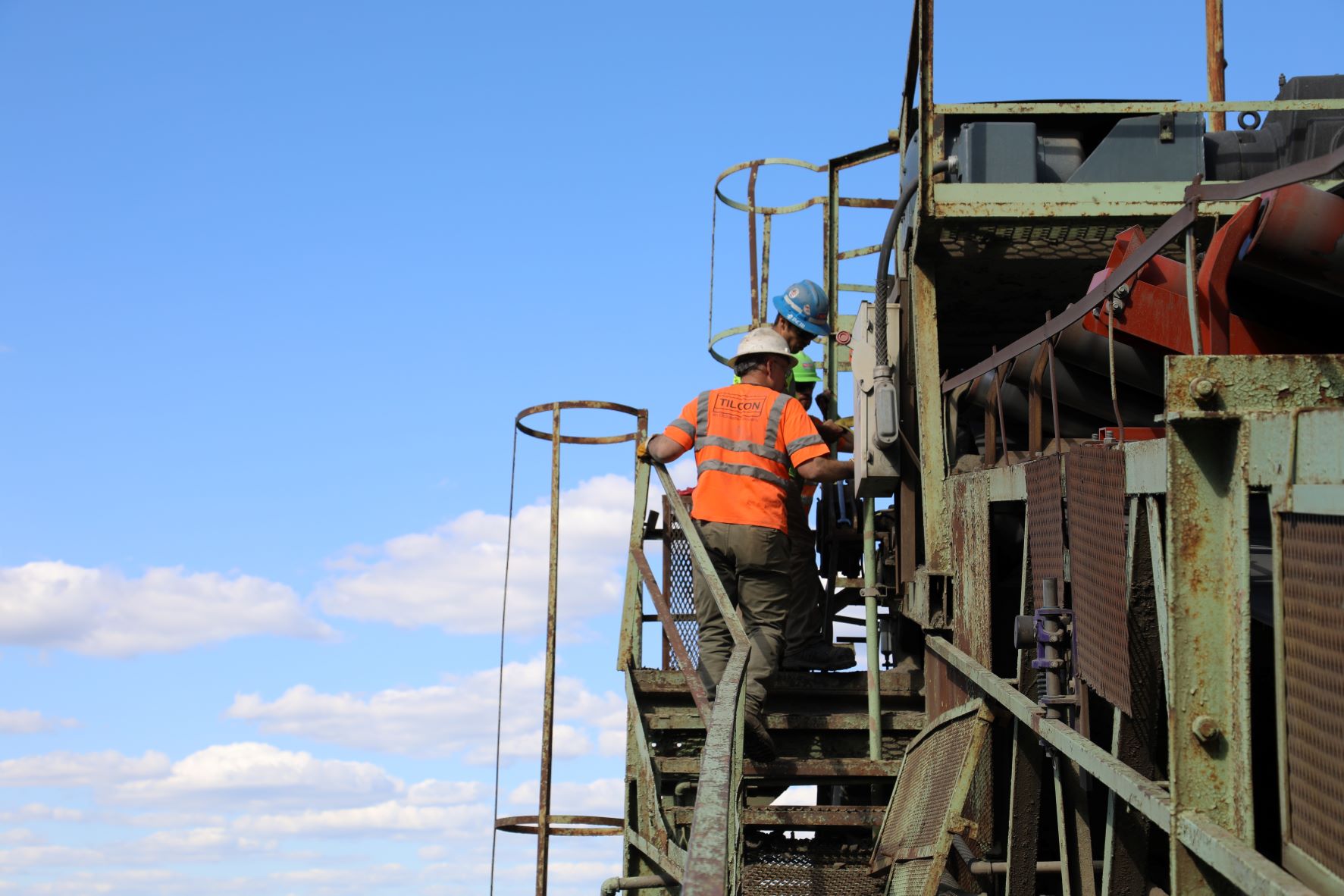 Expect an Accelerated Experience
As a Tilcon Connecticut intern, you will be working for and learning from an industry leader. Our people are what make Tilcon Connecticut a great company! We provide our interns with an in-depth exposure to a variety of departments — from safety, quality control, aggregate mine planning, construction project management, asphalt operations and beyond — designed to help students go beyond the theoretical and apply concepts learned in the classroom.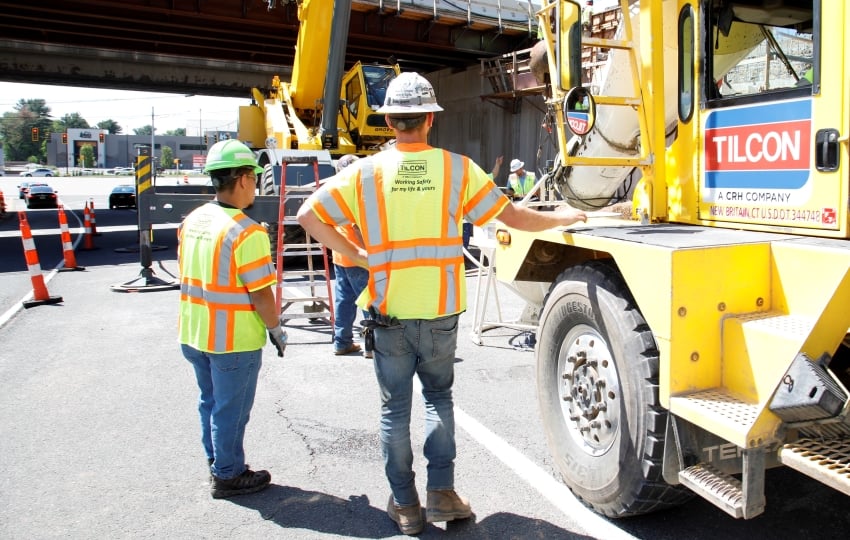 We Are Looking for Leaders
"Our goal is to provide a high quality, comprehensive program to really engage eager college students with leadership skills," said Gary Wall, Tilcon Connecticut President. "This program brings talented students into our organization and provides them the opportunity to attain a solid understanding about the company in a short timeframe."
Our ideal candidates are self-starters, proactive, hardworking and eager to learn. Ideal candidates should be enrolled in an accredited academic degree program and have a 3.0 GPA or better. Preference is given to students majoring in fields relevant to our industry.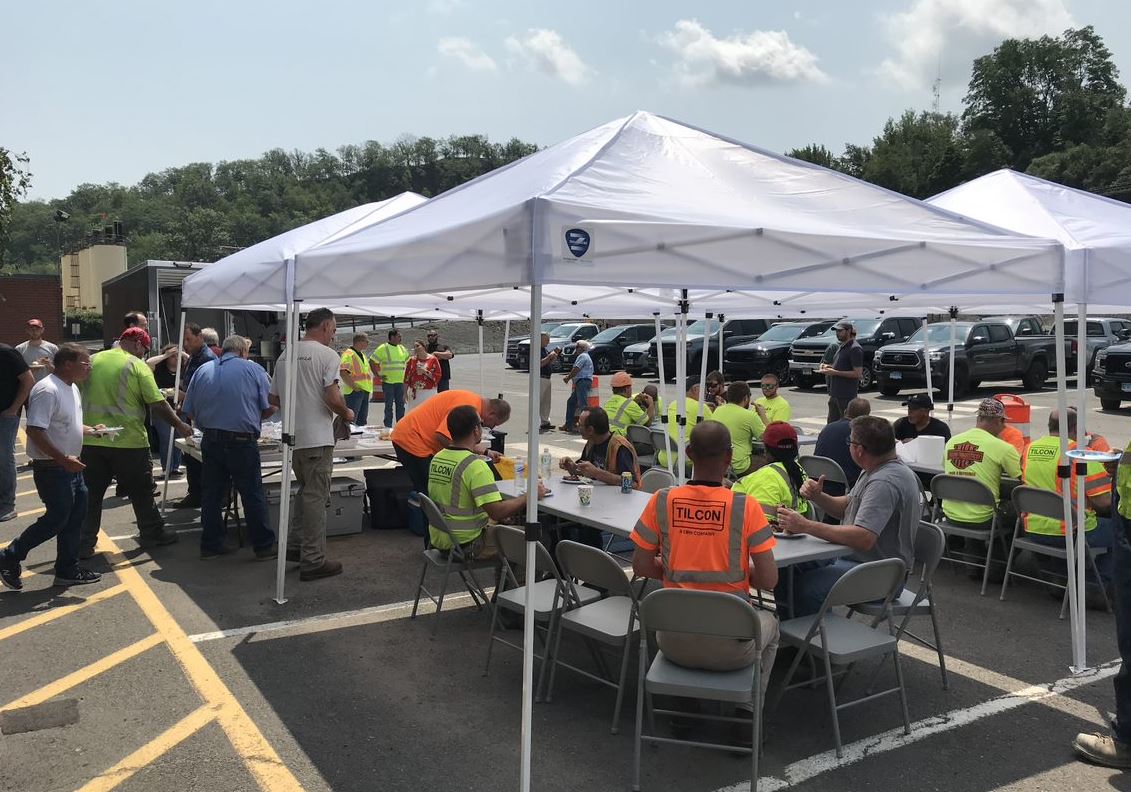 We Take Time to Celebrate Successes!
We provide an orientation and evaluation process as well as continual check-ins throughout your internship. Many interns have told us that the check-ins are invaluable as this allows them the opportunity mid-summer to request exposures to areas outside of their rotations. We love to say yes wherever possible and we go out of our way to make these requests happen! At the end of the summer, we host a celebration luncheon for our interns as well as provide an opportunity to give a brief presentation to senior leadership about what you worked on during your internship. Sounds exciting? Please apply now and take advantage of this great opportunity!