Environmental Sustainability
Sustainability is a constant focus at Tilcon Connecticut and is applied in the management of all aspects of our operations. The company keeps on expanding its positive influence by putting safety first and building a resilient business capable of delivering sustainable returns to all its stakeholders.
Each day, Tilcon Connecticut and its employees strive to comply with or exceed all environmental laws, regulations, and industry best practices.
Every effort is made to develop a realistic means of ensuring environmental compliance. From decisions on production processes and equipment to decisions on resource and allocations, we all work together in order to make environmental stewardship and regulatory compliance a natural aspect of our daily activities.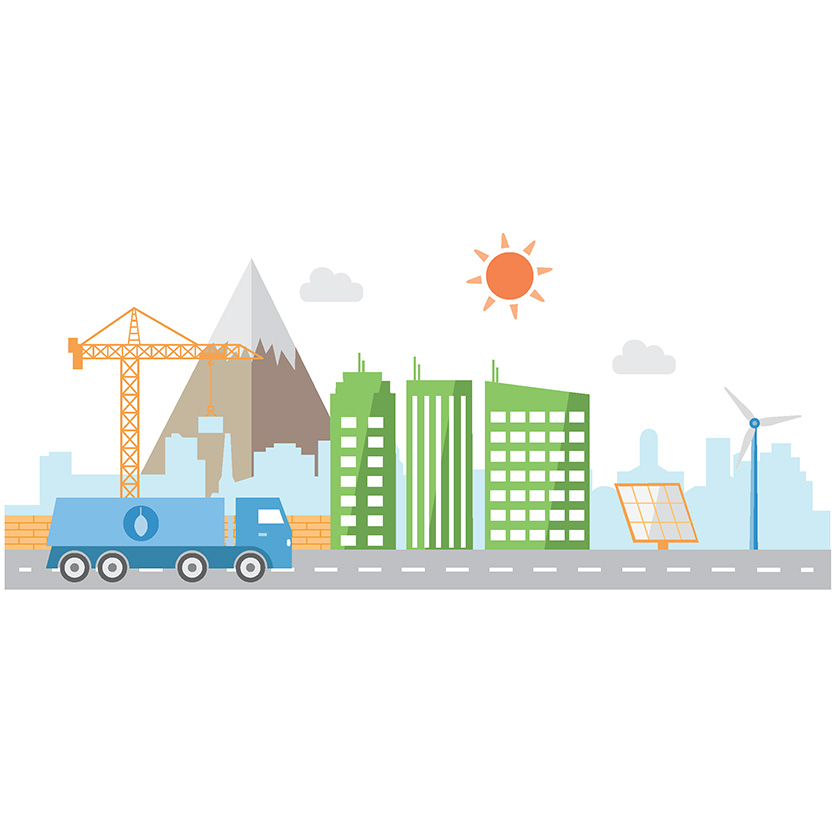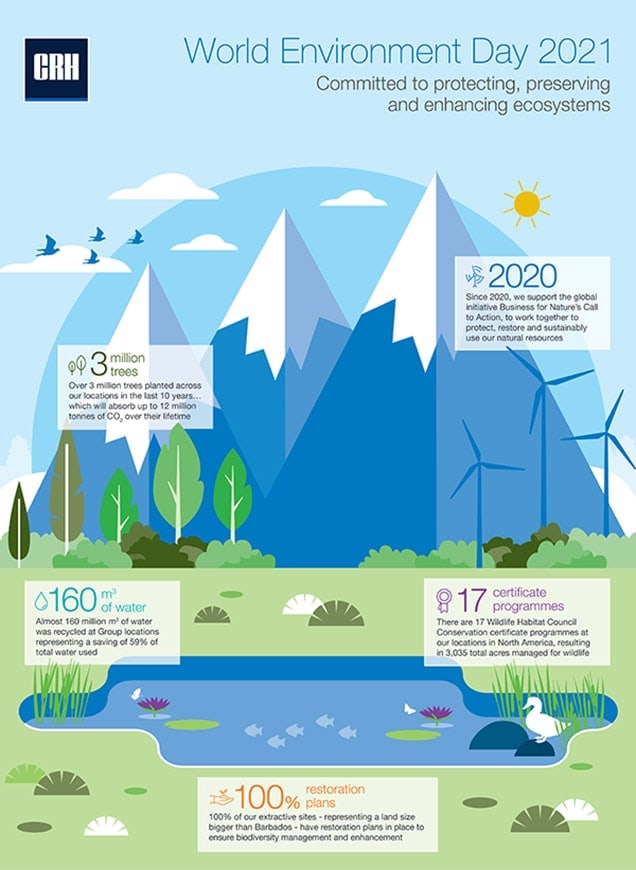 Environmental Policy
Tilcon is committed to the highest standards of environmental management in all our activities. Tilcon and the CRH Group Environmental Policy consists of the following:
Comply, at a minimum, with all applicable environmental legislation and continually improve our environmental stewardship
Optimize our use of energy and resources through efficiency gains and recycling
Ensure that our employees and contractors respect environmental responsibilities
Promote environmentally driven product and process innovation and new business opportunities
Be good neighbors in the many communities in which we operate
CRH Sustainability Report